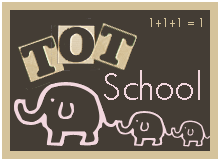 Rosemary is currently 13.5 Months Old
After the Christmas avalanche of toys and books I had to take an inventory of Rosemary's toys and clear some things out. She has a ton of toys and books and we ended up at the end of each day with a carpet of books and toys strewn everywhere. I realized that I had enough toys that I could break them into THEMES! So, I did. I packed everything in some totes and put them in the basement and only left out a few toys and books that went with the theme of the week. Our first theme was On the Farm since it is Farm Show Week in Central PA!
These are the books Rosemary had available to read. Some of them are library books. She loves the Fisher Price and Peekaboo books. Lift the flap are some of her favorites!
I allowed Rosemary to play with the whole set which she found fascinating. She has no idea what to do with them yet, so I chose just a few when working with her. We talked about the sounds the animals make. She is familiar already with cat and dog. Pig and cow were new to her. She got cow down by the end of the week but still won't do the pig!
Playing with the Tug and Pull tractor!
Showing off her wooden duck!
Our puzzle this week! Rosemary loves the Melissa and Doug puzzles with the big knobs on them! She still struggles with getting the pieces back in correctly, but that doesn't stop her from enjoying them. When in doubt, just bang them around!
And finally our field trip to the farm show! Here we see Ro with some piglets in the background.
And getting up close and personal with a sheep! Hello!
It was a great week in our home! Next week we are focusing on Things That Go! And I also introduced a Tot Tray which so far has been a big hit!